Centre Court Shopping Center
1230 - 1319 MADERA RD.

SIMI VALLEY, CA 93065
Welcome to Centre Court Shopping Ctr
Professionally managed space in great central location. High traffic due to major cross-streets, Albertsons supermarket, 24 Hour Fitness, and other popular businesses in Centre Court Shopping Center.
Property Features
---
Proximity to major supermarket
Large parking lot
Proximity to major avenues
Newly-remodeled exterior
Image Gallery
Experience Centre Court Shopping Ctr for yourself. Browse photos of our spacious apartments and community amenities. At Centre Court Shopping Ctr you'll find an apartment that feels perfectly suited to meet your expectations.
View Photo Gallery
Tenant Portal
Life at Centre Court Shopping Ctr is meant to be convenient and care-free, including the simple things like paying rent online or requesting maintenance. Our online portal makes it seamless – with just the click of the button.
Tenant Portal
Get In Touch
Property Information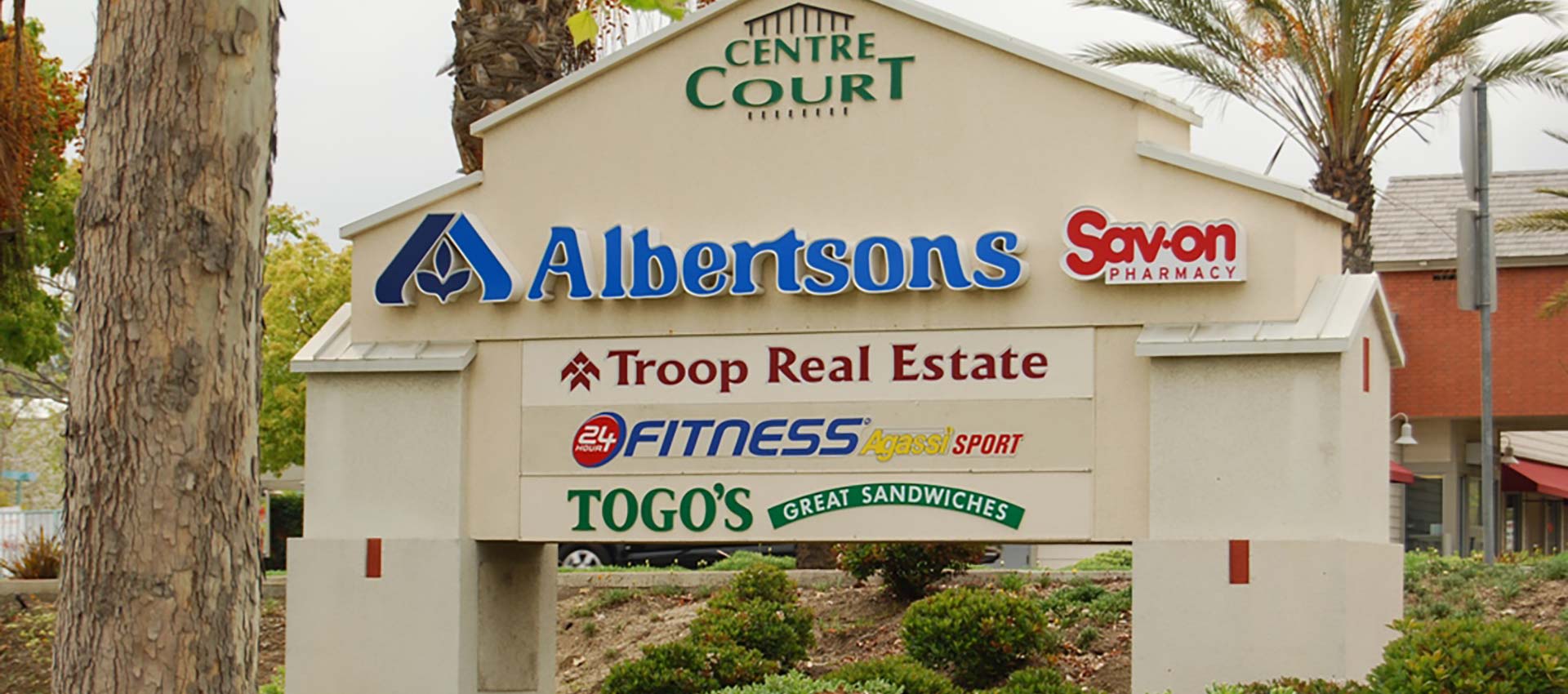 Centre Court Shopping Center
1230 - 1319 MADERA RD.
SIMI VALLEY, CA 93065
Phone: (818) 501-2212
Emergency: (323) 937-1051